Biography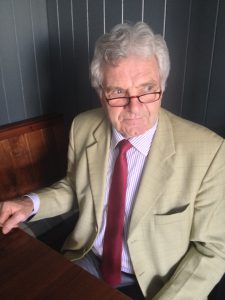 Born in the late 40s into a family of five boys to my father Samuel and mother Margaret Armour (nee Clarke). Samuel and Margaret were married in in 1939. Clarke was the eldest, Uel next then myself followed by Maurice and Freddie.
During my earlier years when I attended the Beagh school when on coming home after having done my homework I would have been asked to do small tasks around the farm, maybe bringing in the cows for milking or collecting eggs from the deep litter house.
While walking home from school I would often stop and watch our neighbour Tommy Gordon school his horses over jumps. Later on on the same farm I would often visit Jakie Sufferin and watch him work on repairing machinery, sometimes I would be asked to help.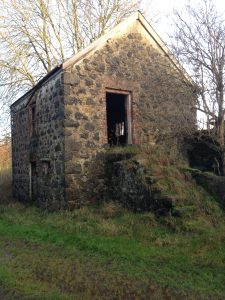 In 1959 my father bought another farm in Murmeal near Tobermore and we all moved there to live, that also meant a change of school to Kilcronaghan Primary whose head teacher was Mrs Evans, her teaching techniques were much softer and kinder and a little different from that of the Beagh school. In the mid 60s I moved to  live with my Uncle and Aunt in Garvagh  and from there  I attended secondary school in Coleraine after which I was commissioned by the Ministry of Defence to train in aeronautical engineering and later become a member of the Royal Air Force where I remained until my tour of duty ended and I settled in Scotland.
Description of the Beagh Farm: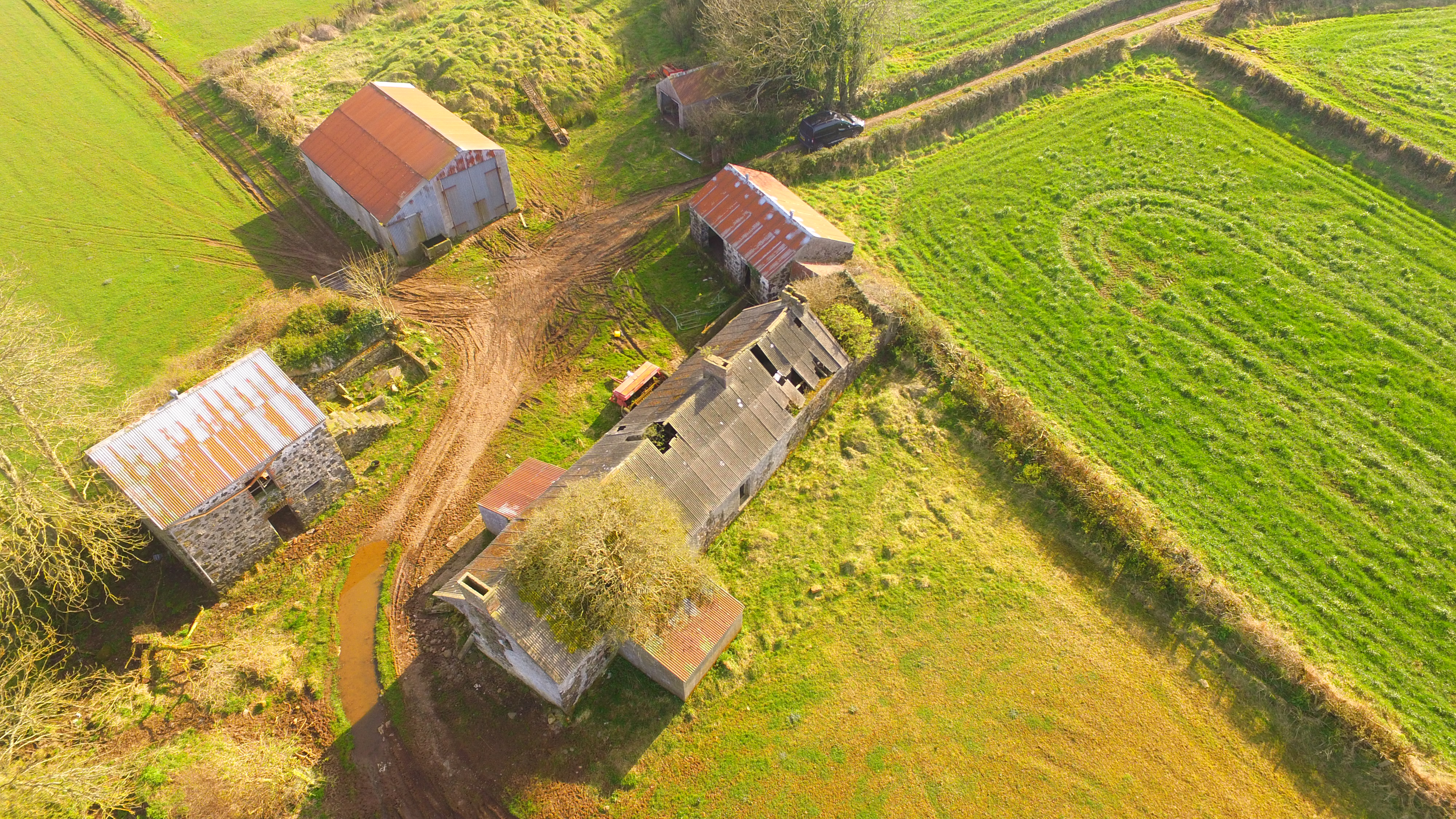 The Beagh Farm, is situated two miles outside Maghera on the Maghera, Gulladuff Road. Our farm was approximately 25 acres in size with an additional 20 acres taken as con-acre each year to increase the cereal and potato crops. The land was of light soil with the exception of about five acres of meadow and boggy land. We were a mixed farm. Crops grown were corn, potatoes, turnips, carrots, cabbage (kale) and grasseed. Lint was grown in the 1940s and '50s, but discontinued in the late '50s because it was so labour- intensive.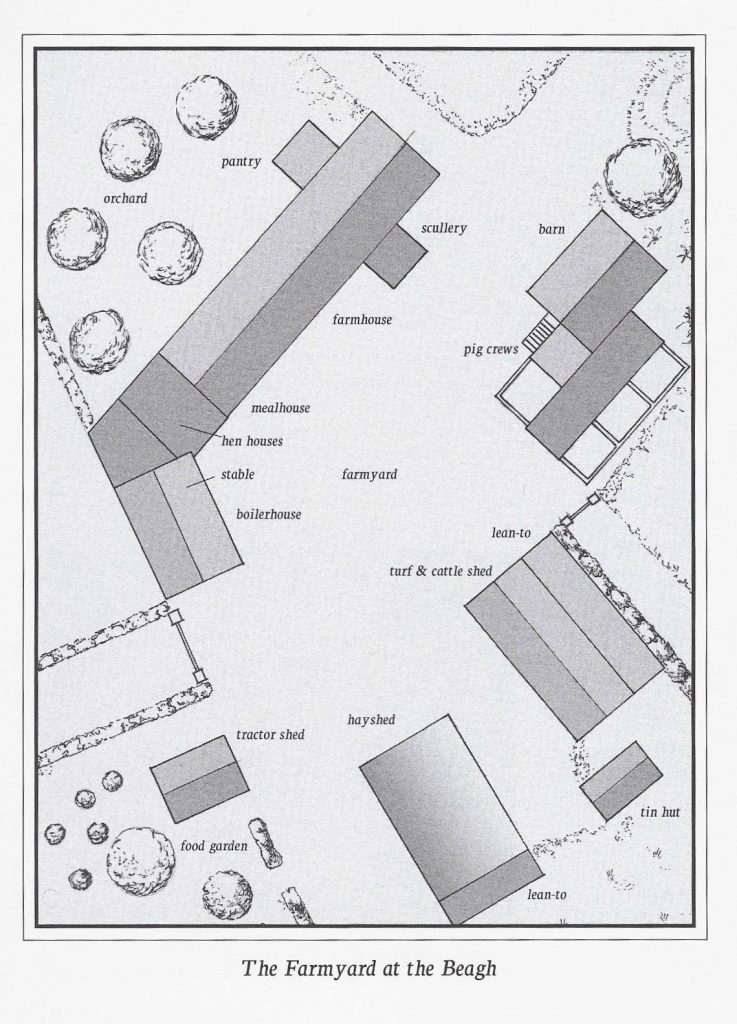 We would normally have had twelve acres of corn, ten acres of potatoes, two acres of turnips, two acres of cabbage with the rest of the farm in grazing. My father kept a variety of livestock. He always maintained that if you kept a little bit of everything and not too much of anything you would always have something to sell. He had milking cows, calves, cattle, pigs, breeding sows, hens, turkeys and sometimes he would breed partridge. He usually kept four milking cows and about ten sucklers for producing the cattle for market. The number of pigs varied, but normally there would be about two-hundred in total. We always had had about 200
to 300 laying hens which were my mother's responsibility.
My life as a child growing up on the farm was a healthy and happy one. As I look back, I would love to be able re-visit those days I remember so well – when everyone was there to help each other and when a bond of friendship was developed for life.