Painting Classes
We will be hosting a series of Painting Classes in our centre beginning with an hour introductory session on Thursday 27th July from 7pm-8pm with subsequent sessions  Thursdays 7 – 9.30pm with a final exhibition class on Thursday 24th August.The classes will cost £45 per person if you would like to reserve a place please call 028 7964 2677.Below is an informational poster illustrating some of the work by the tutor Anne Barton.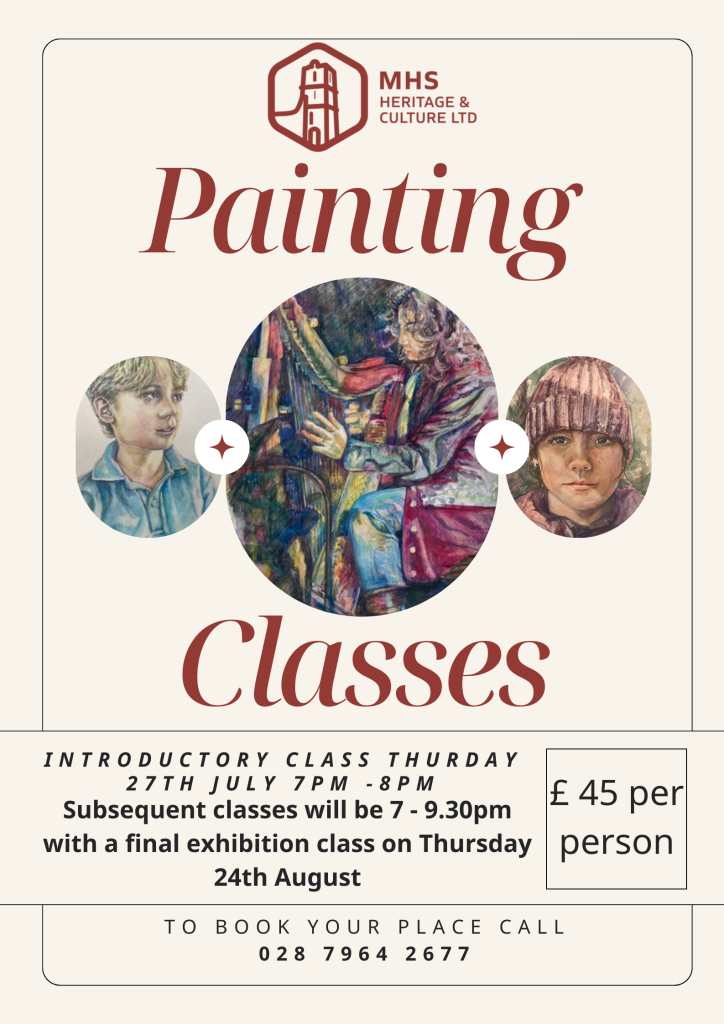 Pottery Workshop
We will be running a series of Pottery Workshops in the New Year which will begin on Tuesday 31st January at 1 to 3pm and will continue for 4 subsequent Tuesdays (7th February, 14th February and 21st February).
This series of workshops has been generously funded by the Arts Council of Northern Ireland and our pottery demonstrator will be Laura O'Kane from Rose Gift Cottage Crafts.
If you wish to book a place, please contact our centre on 028 79642677.