CIVIL PARISH OF MAGHERA FIELD NAME RECORDING PROJECT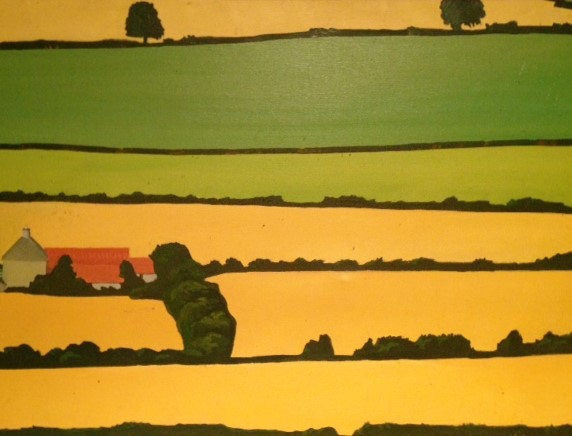 This heritage and community initiative has evolved as part of our initiative Maghera Roots. As part of that project we have identified six farmers from the Maghera area, all of whom are willing to participate in sharing with us their stories of how they remember the farming practices carried on in the mid 1900s. A key element of the project  is to identify and record each farm as they remember it, the location, field sizes and the specific field name.
In the earlier times each farm field was referred to by a coded name rather than by a number, for example 'Rock Field' (where rock was quarried for drains and buildings) or 'Clover Hill' (because of its ability to grow an abundance of clover) Naming, recording and archiving each field as it would have been then is a very significant part of our farming history and must be passed on to our next generation thus adding to the conservation of our shared heritage.
As a further development of the Maghera Roots Project we plan to involve the wider farming community by consulting with them and asking for their co-operation in helping us to identify and record as much as possible of the greater farming spread encompassing an area which will take the Civil Parish of Maghera with its thirty-nine townlands.
Including farmers and their families, as well as all those interested in the project, in helping to gather information and compile a register of field names will lead to greater community interaction and appreciation of this local heritage. To ensure the accuracy of the recorded details we will be asking for  farmers within the area to contact us and give us their help in making the project a success. Volunteers from the local community will be enlisted to help with the various stages during the process, thus enabling them to learn new skills and all taking part will be included in the decision-making process in planning the development of the overall project.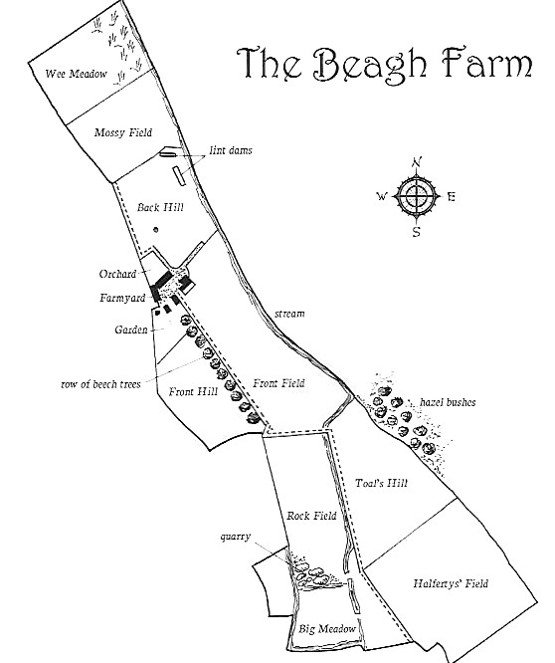 At a time of  rapid changes in farming practices and rural ownership patterns it is vital that this knowledge is recorded and preserved before it disappears forever. We will be gathering information, stories and folklore about individual fields as well as documenting their name and location.
Similar projects are on going in Counties Kilkenny, Louth and Meath.
If you are interested in becoming involved or have information and memories  to share please contact the project co-ordinators, James Armour and Maeve O'Neill at the Heritage & Cultural Centre T. 028 7954 9835 or E. info@maghera-heritage