Maghera is a smaller but beautiful upcoming tourist destination that is worth a visit. You will be surprised by some of the unique things to do and places you can explore at this hidden destination.
If you have plans to visit Northern Ireland and are not sure if Maghera should be included in your itinerary, keep reading.
In this list, we have put together some of the things to do in Maghera and around. We have a hunch that if you include this city in your travel plans, you will be thrilled you did so.
Maghera's finest tourist attractions.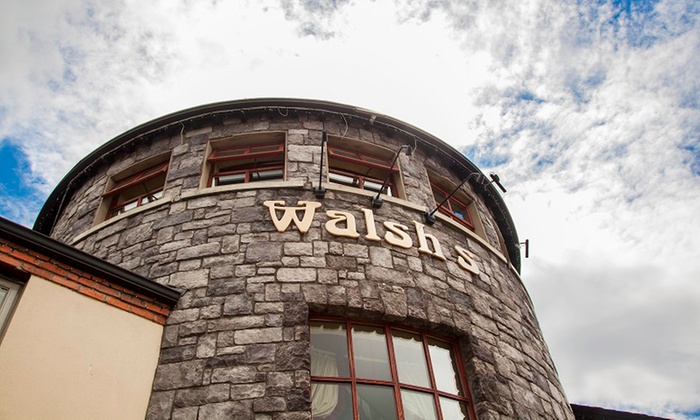 Walshes Hotel & Helena's Coffee Shop
Walsh's Hotel is ideally located in Mid-Ulster central to Derry City, Belfast and the North Coast. Elegant and comfortable accommodation, cosy bar, new bright and stylish coffee shop, friendly staff and a warm and welcoming atmosphere awaits you.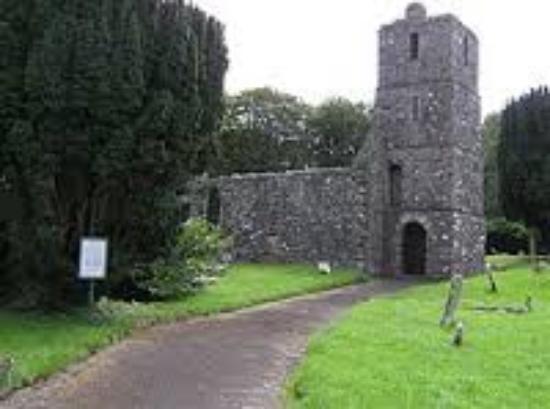 St Lurach's Church
The remains of a 10th century church on the site of a 6th century church. Beautiful carved lintel inside the tower of the last supper, baptismal font and many, many old graves inside a rock walled church yard. A soothing walk with the trees and history. St. Lurach/luraigh/lowry is buried in this church yard.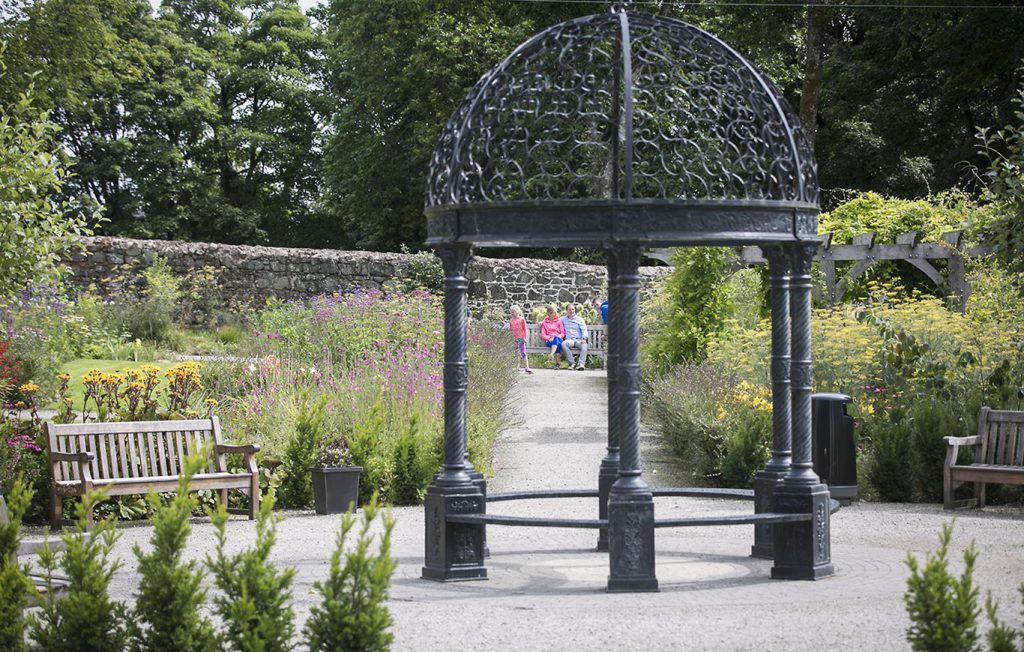 Maghera Walled Garden
Maghera Walled Garden, a restored Victorian Garden on the grounds of a medieval 4th Century royal dwelling and ancient Monastery.
The garden lies within an impressive stone wall, and contains many varied herbaceous borders, fruit trees, a herb garden, vegetable beds and a wild flower meadow.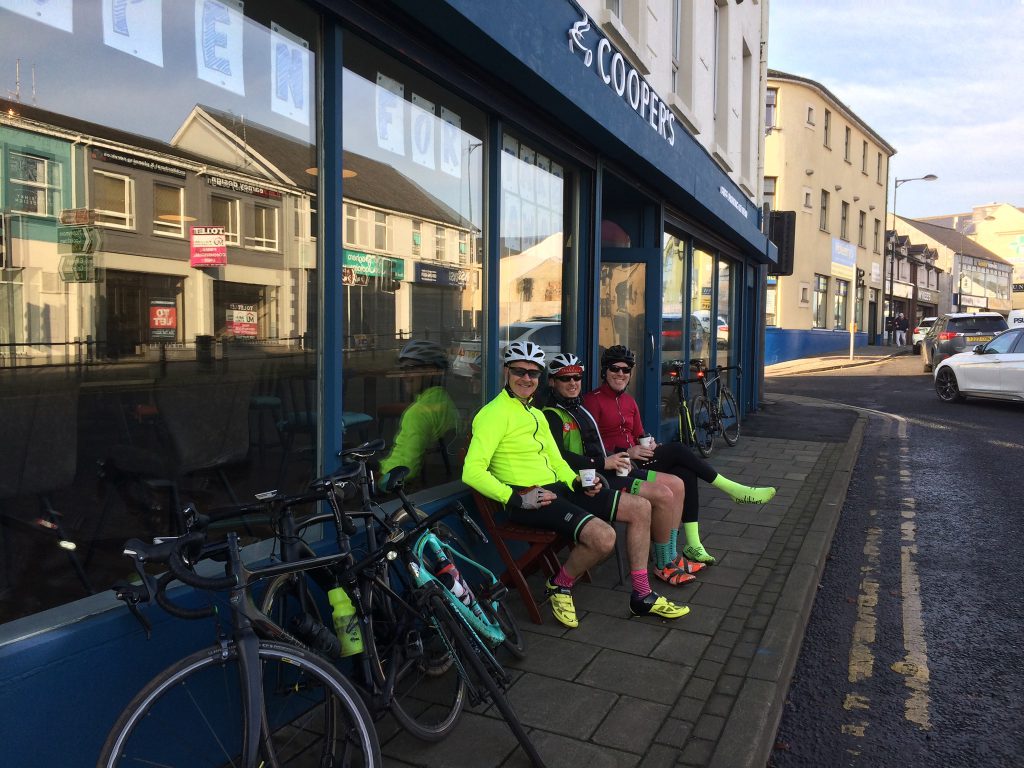 Cooper's Coffee Shop
A Stunning Coffee shop and takeaway. and so much more Cooper's has become a pivotal part of Maghera Town Centre, providing a beautiful resting spot for everyone who passes through.
So rest up, and watch the world go by at Cooper's, all with a wonderful twist of art, music, history and poetry.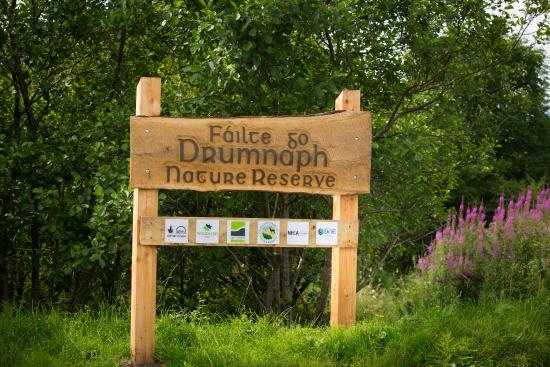 Drumnaph Forest
Visitors to Drumlamph Wood will be greeted by a remarkable wooden sculpture, which contains carvings of some well-loved wildlife figures. The red squirrel, hare and badger are just some of the crafty creatures who will keep a watchful eye on you as you embark upon your journey.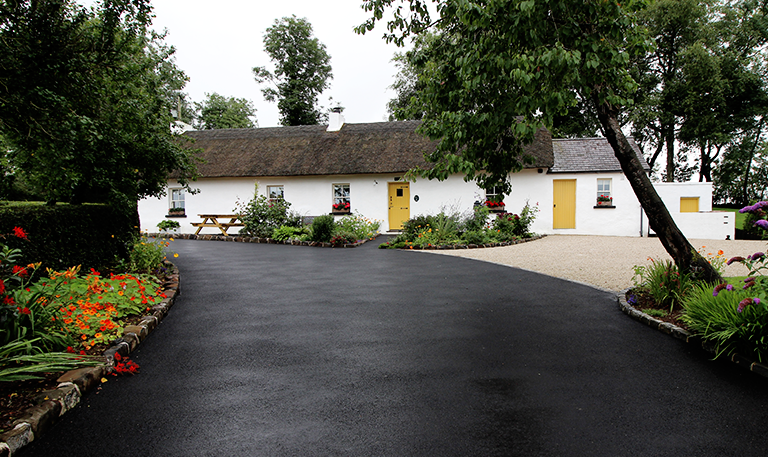 Rosie's Cottage
This traditional thatched cottage, recently restored, nests in a quiet countryside location which is ideal for getting away from it all, yet a central base; only 45 minutes to the cities of Belfast and Derry, touring the Glens of Antrim and Donegal. It's only a 5 minute drive to the local town with a hotel, leisure centre, driving range, cinema, churches and shops.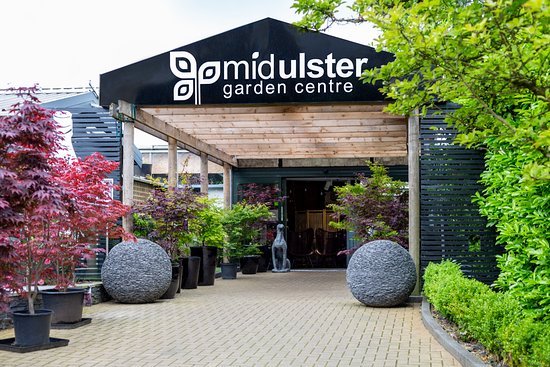 Mid Ulster Garden Centre
Coffee Shop – Cooking up delicious food, lovingly prepared with locally sourced produce and fresh quality ingredients.
Garden – Find beautiful garden furniture and quality hand-picked plants and trees imported from Italy amongst other produce and flowers. Garden care is catered for with compost, feeding, chemical treatments and so much more.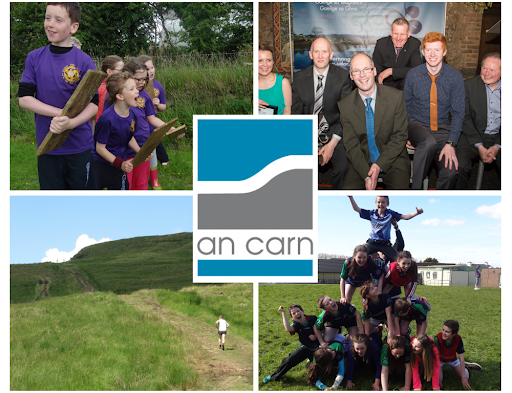 An Carn
An Carn offers a wide range of facilities and activities within the rural setting of Carntogher.
Situated at the foot of Carntogher Mountain in the Sperrins, An Carn can provide a unique cultural experience for the visitor and local community alike.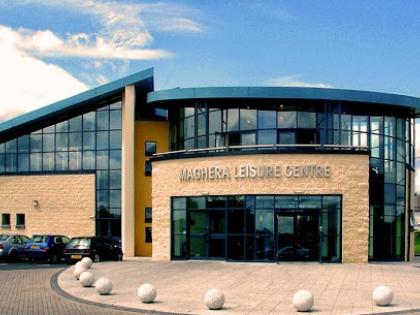 Maghera Leisure Centre
Have superb state-of-the-art health, fitness, sports and leisure activities catering for people of all ages and abilities, and what's more they are at an affordable price!
What's more, the centre also boasts a soft play kingdom, children's circuit gym, unique interactive fitness suite, and lots, lots more! Friendly, fully trained staff are available to meet your individual needs from organised activities, to personal training or simply to offer help and guidance around your new centre.
If that isn't enough, check out our full list of Travel websites…