Maghera Heritage and Cultural Centre came about as a development and expansion of the Maghera Historical Society.
One of the aims of the Society was to 'provide a suitable centre in Maghera where information, records, publications, photographs, memorabilia, folk memories and artefacts, connected with the history of the town and the surrounding districts can be collected, preserved, displayed and consulted in a venue to the public.
This centre is also to be used to run a programme of events relating to the culture and heritage of the area'. With the establishment of the Centre, which was formally opened on 31st October 2015, the Society achieved this aim.
Since opening its doors the Centre has run a wide range of activities relating to the life of the local area. These range from lectures, exhibitions and workshops through to the establishment of an annual Agri-Show and Country Fayre, a Storytelling Festival and a Christmas Market.
An on-going project in the Centre is the collection of oral memories relating to the area and everybody is welcome to share their stories and experiences with us and so add to the store if information and knowledge about Maghera.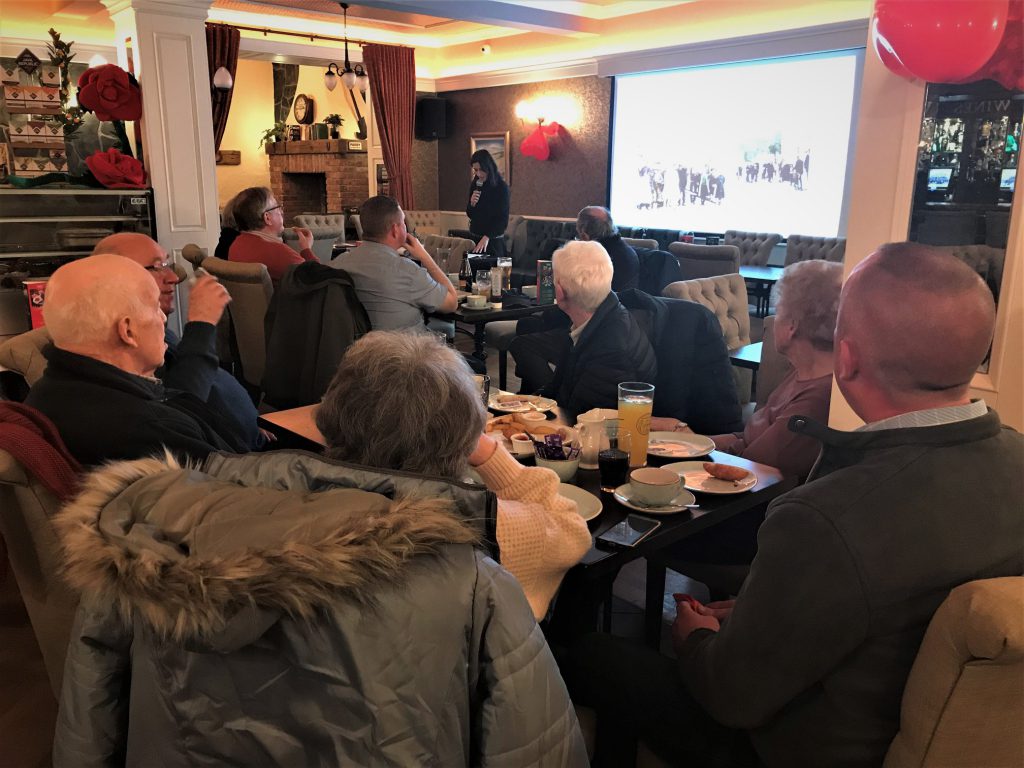 The Centre is committed to working with the local community in a completely open and inclusive way. We welcome everybody interested in the aims of the Centre to become involved and work with us towards preserving all that is best in Maghera's past heritage while at the same time striving to improve the quality of life in the town today in an enjoyable way.