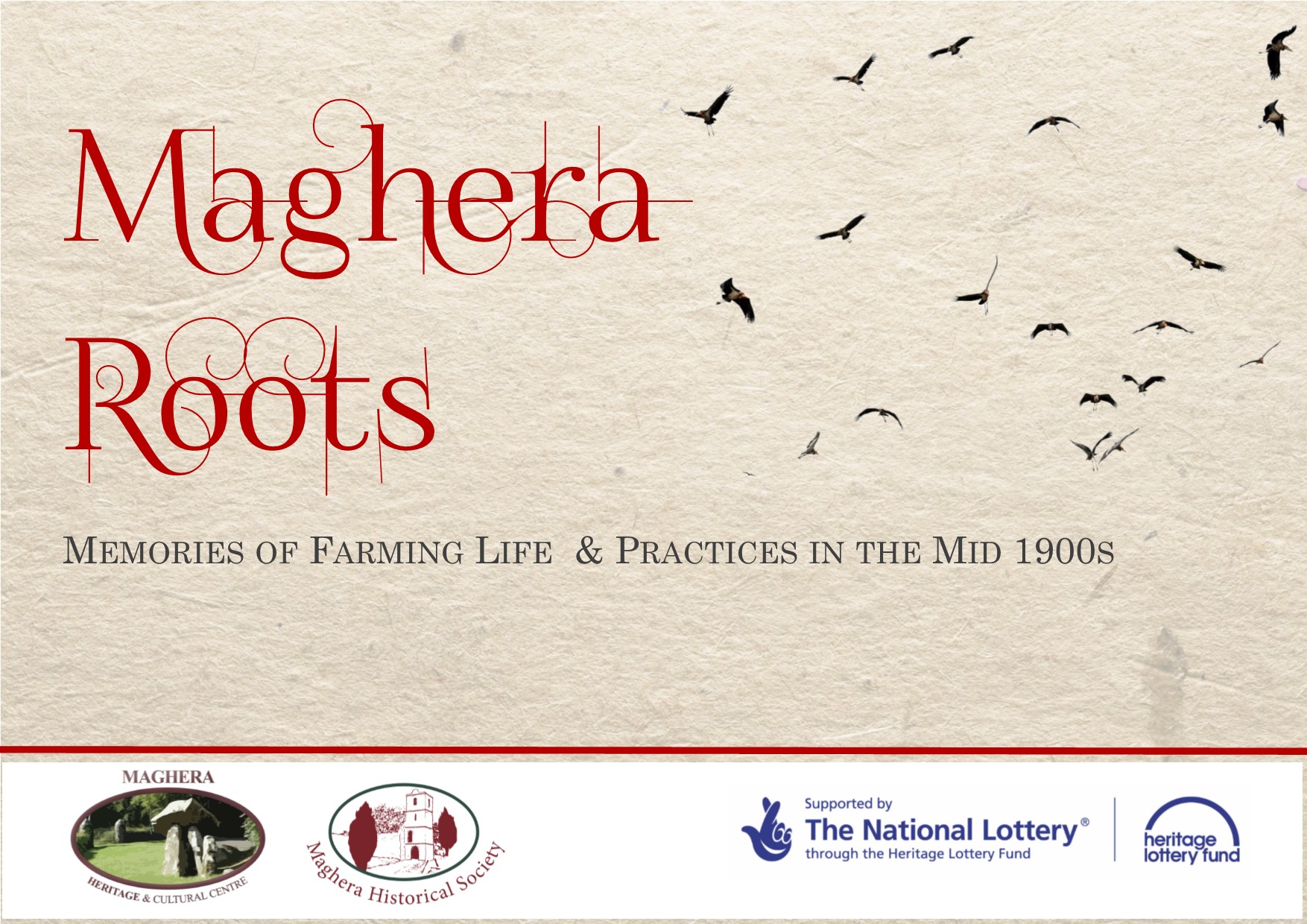 Our aim in the Heritage and Cultural Centre is to work towards preserving and celebrating all that is best in the heritage and culture of the area.
This encompasses more than artefacts and buildings – it includes the memories, stories and experiences of people who lived and worked in the area over time. Through learning about those who came before us, and passing on information about ourselves, we can better appreciate the past, understand the present and foster a shared sense of identity and pride in our community.
Building on this aspiration, 'Maghera Roots' is a project initiated and run by the Maghera Historical Society and the Maghera Heritage & Cultural Centre, which seeks to record farming practices in and around Maghera during the mid-twentieth century and document the information gathered in a way that makes it accessible both now and for the future. Maghera has been at the centre of a strong farming community for many generations, so for this reason the agricultural theme of the project is felt to reflect the interests and history of the area.
The project has been made possible due to the support of the Heritage Lottery Fund, for which we are very grateful.
 TO READ ABOUT FARMING IN MAGHERA IN THE 1940s, '50s and '60s GO TO:
http://www.maghera-heritage.org.uk/category/maghera-roots/
VIDEO OF OPENING OF MAGHERA ROOTS EXHIBITION:
VIDEO OF FARMS FEATURED IN MAGHERA ROOTS
---
To learn more about Maghera Roots, our publications and events, please don't hesitate to get in touch.