Biography: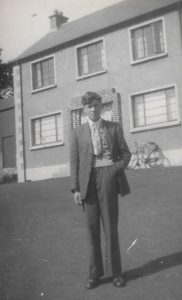 My name is Harry Armstrong.  I farm Parkhill Farm outside Maghera which has been in the family since 1867. My brothers and myself followed in the farming tradition – my two older brothers and myself all worked on the farm.  I started working full-time when I left school at eighteen in the late '50s. I never thought of doing anything else. Farming was in the blood. I took over running the farm in 1960.
I was never paid a wage for working on the farm with my father. What he did was to make me and my brother partners in the business when I was very young, so we had our own share of the farm. One of my brothers farmed on his own so I was equal partners with my other brother and my father until that brother started to farm on his own too.
Over the years I have been very interested in collecting artefacts connected with farming and have enjoyed restoring them to their former condition.
Description of Parkhill Farm: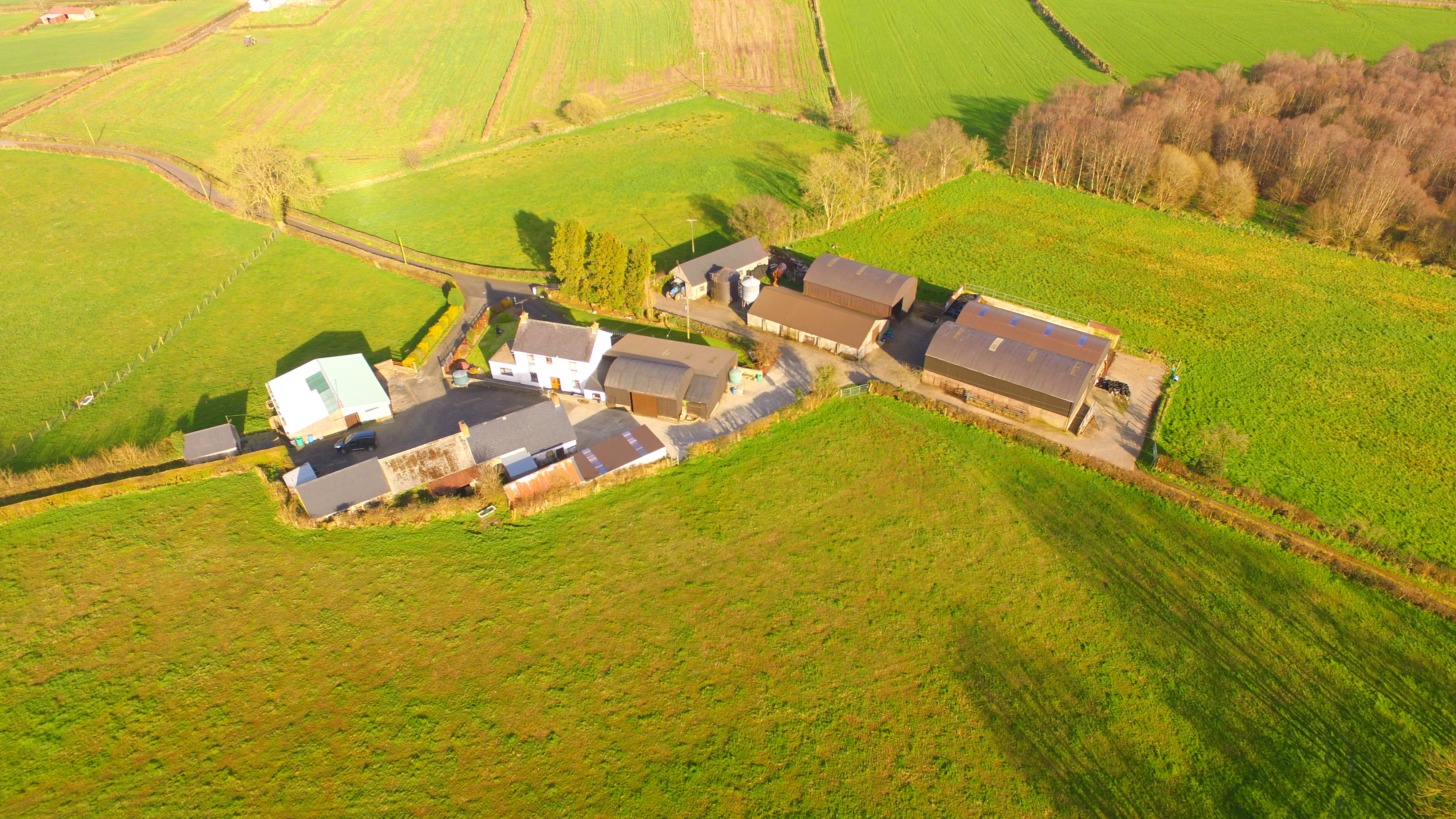 Parkhill farm is half-way between Maghera and Kilrea, five miles from each. It is a farm of fifty-two acres with the Clady river running round part of it.
It was always a mixed farm. We grew hay, oats, potatoes and flax. In my father's time that would have been ten acres of hay, twelve acres oats, five acres of potatoes and three acres of flax. We had lint dams in one field. When I took over the farm, I never grew any lint. The varieties of potatoes we planted were Arran victory, Arran Consul and Dunbar standard. In later years, I would have grown up to ten acres of potatoes. We didn't grow barley back then in the '40s and '50s, just corn or oats.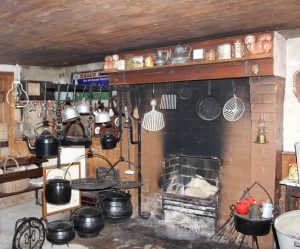 In the '40s my father would have had about eight cows, twenty-five cattle, two horses, forty pigs and maybe eighty hens. The cows were Shorthorns and Aberdeen Angus and the pigs were large whites. Later on, I went into Landrace. The hens we kept were White Leghorns and Rhode Island Reds.
The biggest change in farming from my father's time to mine was the use of the tractor. He always had horses on the farm and kept two Clydesdales to do the work.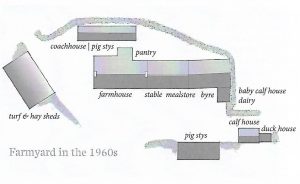 The only thing I would have changed looking back on the farming is that I might have gone into producing milk rather than mixed farming.
Looking to the future, I think farms will become a lot bigger and mixed farming will die out. Farming is not an easy life. There are plenty of long hours and a lot of ups and downs but it is a very rewarding way of life.