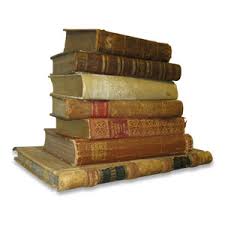 In an exciting new development the MHS Heritage & Cultural Centre will be opening their 'Book Corner'@ 17 Coleraine Road on the 4th February.
Everyone is invited to drop in and browse the shelves looking for that unexpected hidden treasure, useful manual or the perfect novel!! Categories covered include: fiction, history, gardening, cookery, art, crafts, farming, sport, natural history, local interest and, of course, a children's section.
As well as an interesting and ecclectic selection of books tea and coffee will be available at the Centre and we hope to provide a welcoming ambiance where you can meet your friends or just take the opportunity to relax with a cup of coffee and a good read.
As well as providing an extra amenity in Maghera we are setting up the bookshop to help raise funds for the work of the MHS Heritage & Cultural Centre. Our aim is to promote the history, heritage and culture of the town and preserve it for future generations.
If you have any unwanted books you would be willing to donate to the bookshop that would be of great benefit to us and we would be very appreciative.
Look forward to seeing you all when we are up and running.