Biography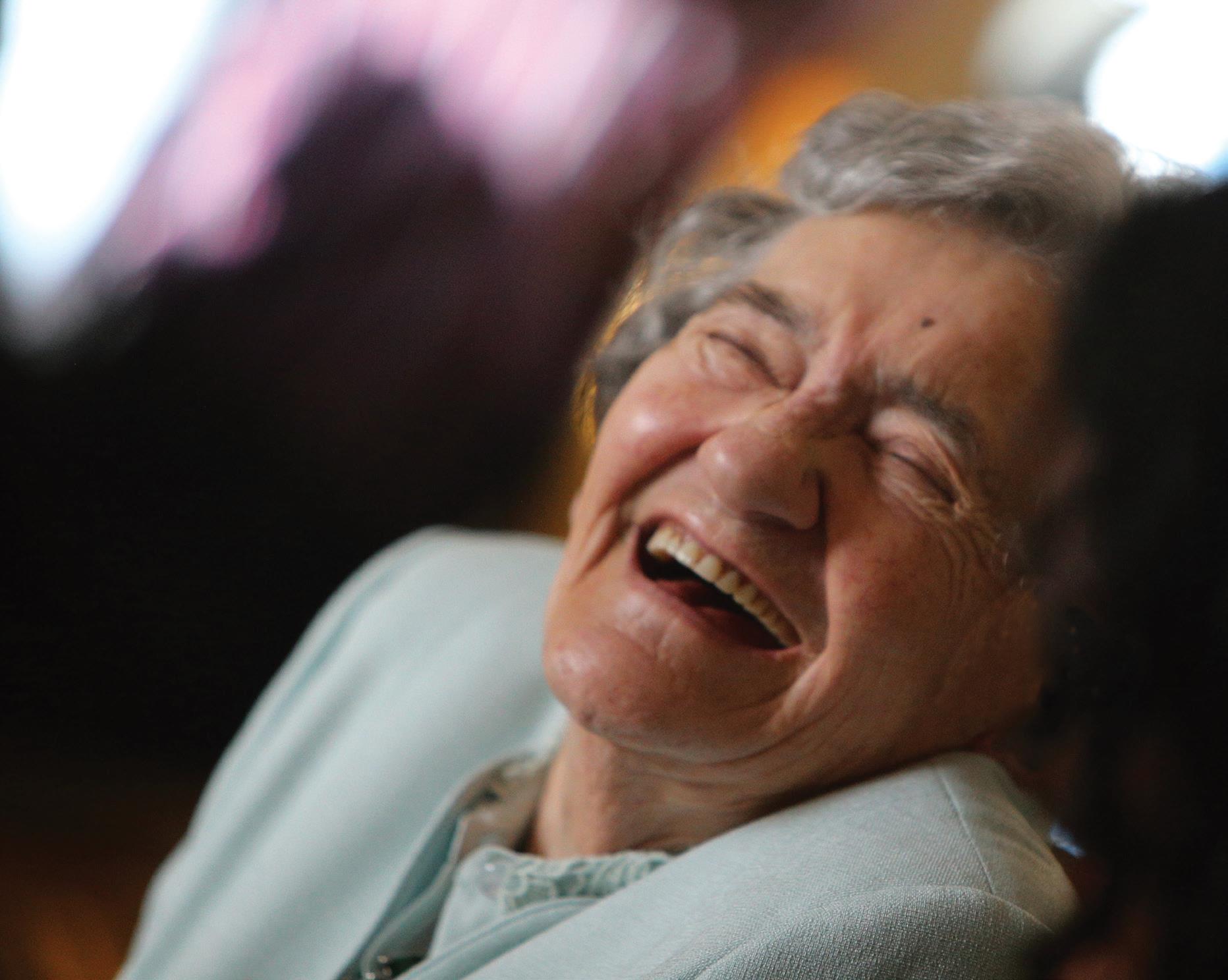 I was born on the 25th March 1925. The first six years of my life I had with my father and mother but sadly my mother died at the young age of thirty-six. My Aunt Maggie and Uncle Bob McKeown volunteered to take myself and my sister Molly – we remained in McKeowns for five years, returning home when our father remarried.
I went to the Tech at thirteen years of age. When I came out of the Tech Davy Hyndman gave me a job. Three years later my father took me home to help as he had had commenced supplying milk to Maghera and district and I was needed to help.
I was involved in the formation of the Curragh Young farmers' Club in 1943 and so was my husband Roy Shiels. This brought us together and I was very happy to marry Roy on the 20th November 1947 and move to the Crew.  It is seventy years since Roy and I were married. Even today, twenty-five years after his death, I have a big gap in my life such was the beauty of his character. Our family consisted of eight boys and one girl, Amy.  Many a soda scone I baked, especially when 'half the town' arrived in the yard to play football.
I was always interested in singing. My last venture was when I belonged to the Sperrin choir in Magherafelt and we were part of the '1000 Voices' which included singers from all over the world singing at Landsdowne Road. The memory climbing up to the very top of those concrete seats was unforgettable.
Description of Crewe House Farm: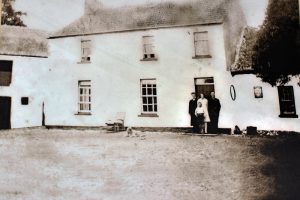 When I came first to the Crew in the late 1940s this was a mixed farm of fifty-five acres. The soil was heavy clay and moss and a stream of about half a mile, the Crew Burn, ran through it which watered and drained the surrounding land. The crops we grew were oats, flax, potatoes and grassland – four to five acres of potatoes, the same of oats, three acres of flax and the remainder was for cutting and grazing. We kept 12 cows, (which we both milked by hand), about 20 pigs, maybe 10 sheep and up to 300 hens. The cows were shorthorns and in later years British Friesian. The pigs were Large White York at first then later Landrace. In later years Roy had pedigree cattle and pigs and he would have shown his stock at Balmoral Show, where he gained some placings. The cattle were registered as 'CREWMA' and the pigs as 'MACREW'. An interesting feature on the farm was a set of grain-cleaning fans, horse-driven from a horse walk behind the barn loft. In the fifties we acquired a double-acting ram powered by the stream which pumped spring water to a 700 gallon tank on an elevated position on the farm.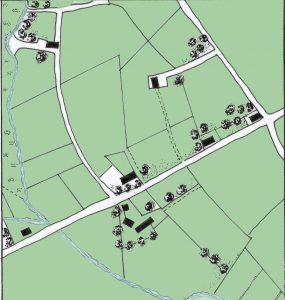 Roy's mother had a poultry supply farm known as a 'Station' concentrating on the Light Sussex breed of fowl. The station was accredited by the Department of Agriculture but that finished beforemy arrival. Roy and I kept various breeds such as, Rhode Island Reds, Wyandottes, White and Brown Leghorn and Crosses. We also had a few Light Sussex. In my first years the hens were kept in wooden houses (10' X 6') in the field, we had no deep litter. It was a long time later before we had the deep litter. Then, in the '60s, we went to battery cages and later again we reared pullets to sixteen weeks and then sold them on to people who were going to use them commercially to produce eggs. While the younger chicks were under brooders,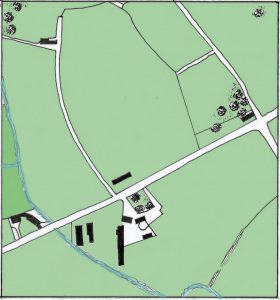 I remember on alternate days carrying nineteen half-cwt. bags of meal and distributing it to the growers. The growers were those aged from approximately eight weeks. At sixteen weeks, the point of lay pullets were sold to customers for commercial egg production.