CREATIVE WRITING WORKSHOP
'Stuck for Words?'  with:  Sheena Wilkinson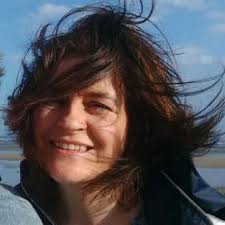 Stuck at home? Stuck for something to do? Stuck for words?
Why not try a fun creative writing workshop?
Working online with an experienced writer, you'll have the chance to escape lockdown by travelling somewhere safe but limitless — your own imagination and memory. In these short, interactive workshops you'll be guided to create lasting mementoes of how we're living now, or memories of how we used to live: it's up to you! All you need is pen and paper, an internet connection, and the willingness to have a go.
Sheena Wilkinson is hosting two virtual creative writing workshops for MHS Heritage & Culture Ltd. on Saturday 20th June and Saturday 11th July at 3.30 pm. Each workshop will be hosted on Zoom and will be about an hour and a half long. Sheena's way of working is very relaxed and informal and she has run a creative writing event with us before based on a walk through Drumnaph Woods which was very enjoyable and inspiring.
There is no charge for taking part but it will be necessary to book your place in advance. To do this either ring the MHS Centre at 02879642677 or email us at info@maghera-heritage.org.uk '
For those who made not have used Zoom before- it is very easy to access- simply click on a link to join a meeting. We can discuss this with anyone who may be trying Zoom for the first time, and explain how it works.
Described as 'one of our foremost writers', Sheena Wilkinson has won many awards for her fiction. Her recent novels, Name upon Name, Star by Star and Hope against Hope, have been published to commemorate the Decade of Centenaries, and are coming-of-age stories set against the turbulent events of the 1910s/1920s in the North of Ireland. Sheena is a very experienced workshop facilitator in all sorts of settings from forests to prisons to universities.