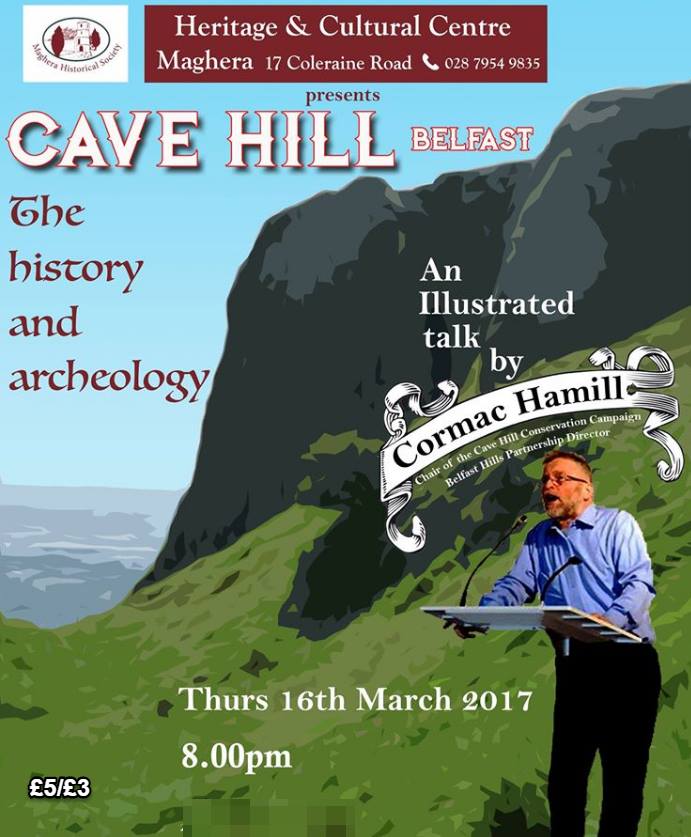 On Thursday 16th March MHS members and guests were privileged to be treated to an unique insight into the geology, archaeology, botany and history of the Cave Hill This was delivered by Cormac Hamill, broadcaster and environmental campaigner. Cormac provided a comprehensive and entertaining exploration of the Cave Hill as he led us from the Basalt origins of the area to the present day hill with its five natural caves. In recent years, Cormac has been to the forefront in campaigning for the preservation of this natural treasure.
On our journey, we learned that man first appeared on the hill some 9000 years ago as the glaciers retreated. We heard how these early settlers made good use of the natural resources of the area, such as flint, to make instruments that aided their survival. The Celtic period, with its forts and souterrains, was also explored as were the 18th century politics of the Volunteers who trained on the hillside in preparation for anticipated French/American invasions.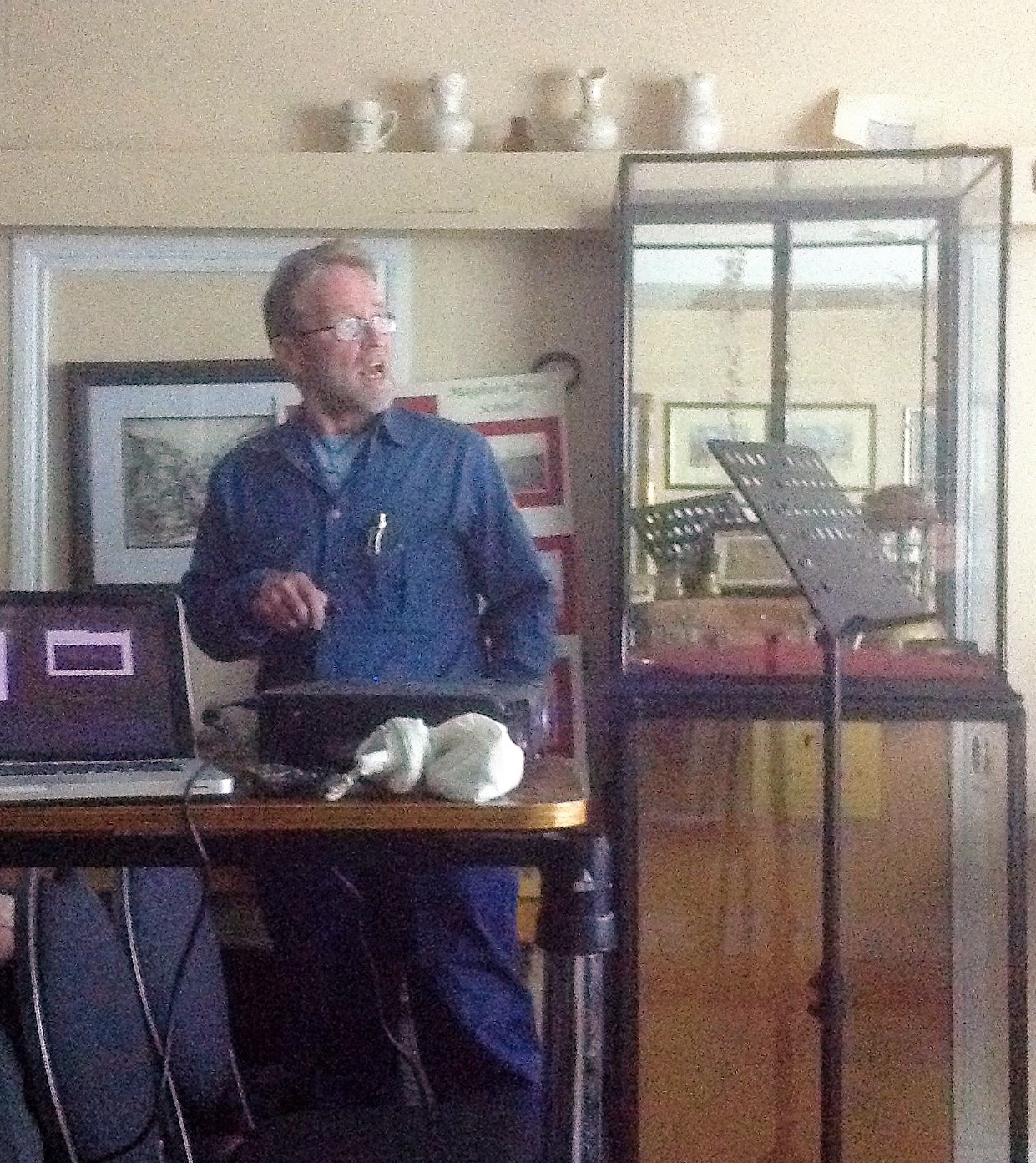 Cormac went on to talk about the Donegall family who were the original owners of Belfast Castle, which is situated high on the slopes of Cave Hill. The family's influence on the city of Belfast and further afield was explored as were their fluctuating fortunes. A Maghera connection was also revealed.
Cormac's talk was richly illustrated and he had brought with him rock samples and a flint artefact.He concluded with some excellent photography showing the spectacular views obtainable from the top of this historic and natural landmark which dominates Belfast.
Cormac has kindly offered to lead a walking tour of the Cave Hill.  Anyone who attended
the talk and wishes to take part should contact Peter Etherson at the Culture and Heritage Centre.