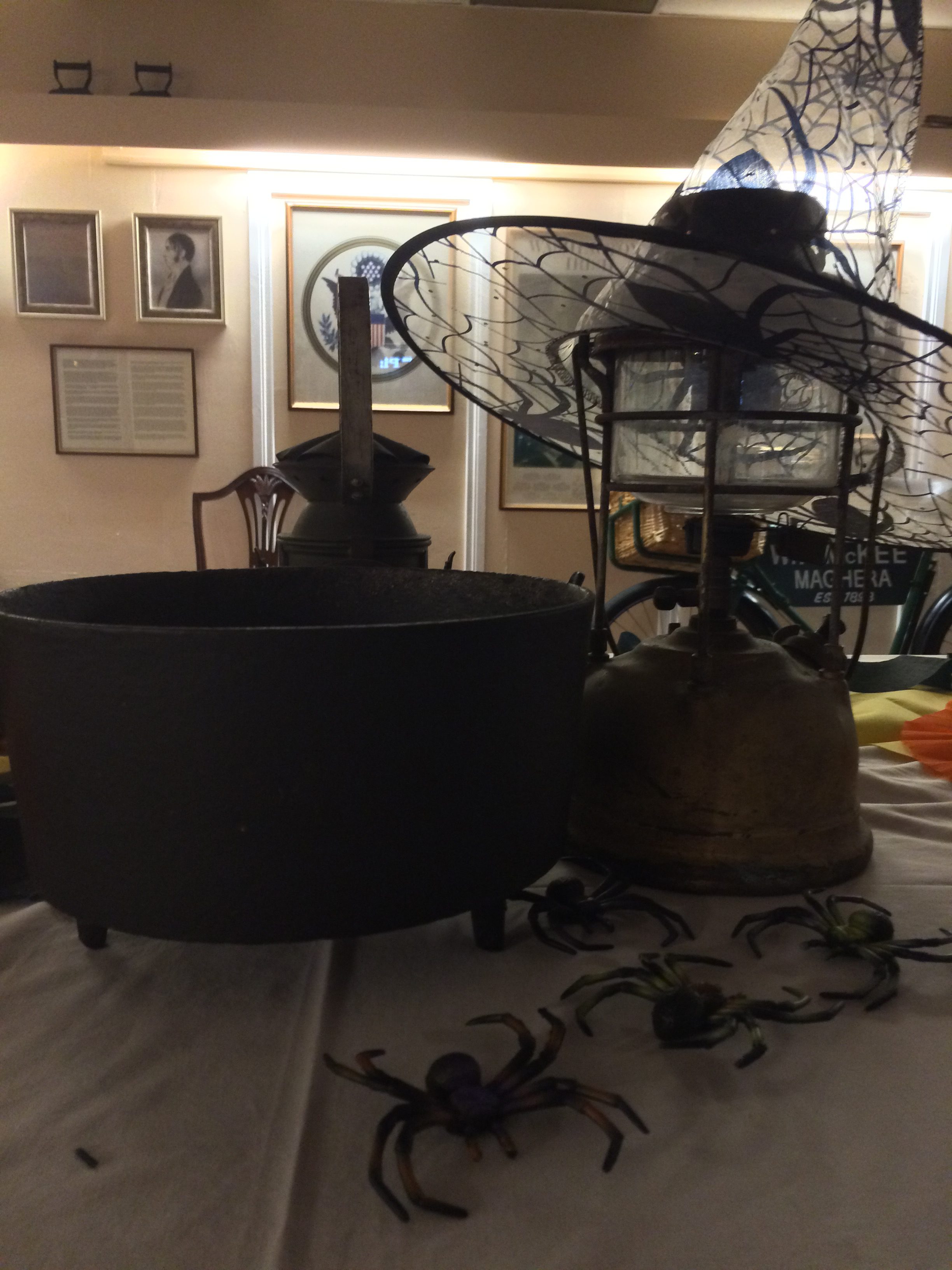 The Haunted Halloween History Dander was a great success and was well attended. Joseph McCoy led the party around the eerie sites of old Maghera and enthralled the crowd with spine-chilling tales such as the thirteen-step courthouse and the ghostly prison cart which can still be seen on a winter's night.
The group went on to hear about the spooky doings at the Fair Hill and Main Street and listened to tales of the uncanny based on Victoria House. Then they moved on to the Old Rectory and the ancient church of St Lurach's  – both steeped in mystery, story and legend.
Finally a visit to the old Station Master's House ended an evening spent with the ghosts of Maghera's past.